BBC News 22nd September 2018
Widespread culling of badgers will not be reintroduced in Wales despite calls from farmers to intervene to stop the spread of TB.
The Farmers' Union of Wales said last year five badgers were killed compared to 10,000 cattle due to Bovine TB.
They called for widespread culling after a drop in the number of outbreaks in parts of England due to licenced culls.
The Welsh Government said badgers were not the main cause of new outbreaks.
While the culling of badgers is considered by animal rights campaigners as inhumane and ineffective, the FUW said farmers had simply had enough of the damage TB was causing to their livestock.
Brain Walters, a dairy farmer from Carmarthen, said the current policy in Wales not to have widespread culls was having a "huge impact" on his business.
"We are not able to move cattle around, we are not able to sell anything," said Mr Walters, who said farmers had to test cattle every 60 days and if they were clear of TB they could move around after "six months or a year".
"If we've got any beef animals that we want to sell on as store cattle we can't take them to market, so we have to overstock our farms because we can't move them anywhere."
"At the moment we are under TB restrictions, and its causing huge problems on the farm."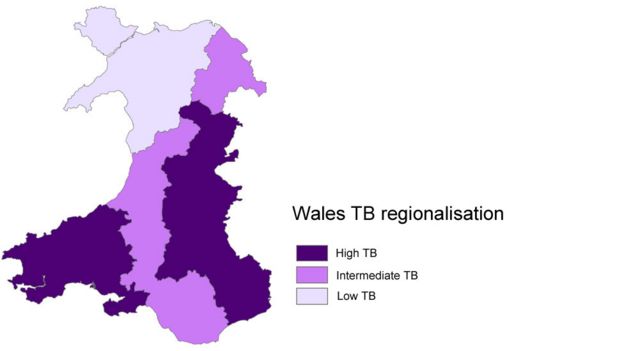 Earlier this month data from the UK government showed that new TB outbreaks – an infectious disease which can spread from wild animals to cattle – declined in the two English areas where licensed badger culls took place.
In Gloucestershire Bovine TB fell from 10.4% of animals tested before culling began in 2013 to 5.6% in 2016 – the final year of the cull, while in Somerset the fall in new outbreaks was from 24% to 12% over the same period.
Since the English results were released, the badger cull has been extended to cover 11 areas of the country.
The Welsh government has adopted a more targeted approach.
In March 2017, a cull begun in Wales at farms where they were believed to be infecting cows with the disease, which combines trapping and culling infected badgers, but a report showed that killed five badgers cost £380,000.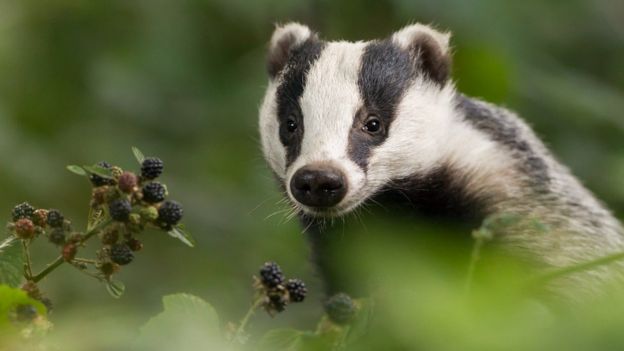 Ian Lloyd, Animal Health and Welfare Committee Chairman at the FUW, said: "The Welsh cattle industry has simply had enough and the FUW is now calling on the Welsh Government to properly recognise the impact of this insidious disease on farming families.
"Under the refreshed TB programme, cattle keepers in Wales have adhered to numerous costly and burdensome cattle controls and restrictions.
"FUW members had a reasonable expectation that this same programme would make significant inroads in dealing with badgers. That expectation has not yet been met,"
But a Welsh Government spokesman said the England-style badger cull had been ruled out and its system focuses on eradicating all sources of infection.
"Evidence shows that most causes of Bovine TB in cattle in Wales results from cattle-to-cattle transmission," he said.
"Badgers are only trapped and tested where evidence suggests they are contributing to the persistence of Bovine TB in chronic breakdown herds.
"Targeted interventions are being applied to remove test positive badgers, helping stop transmission and clearing up chronically infected herds, which are costly to the taxpayer and industry."
'Inhumane culling'
The RSPCA said while it had sympathy for cattle farmers, culling was "inhumane" and progress towards eradicating TB had been made in Wales.
"The new bovine TB eradication programme was only launched by Welsh Government, in October 2017, and having been in place for less than a year needs time to take effect and the results of the new elements of the programme to be analysed.
"We have continued to encourage all governments to improve cattle management and welfare, continuing a high frequency of testing, improving bio security, vaccinating badgers and developing a vaccine for cattle which are all pivotal in dealing with Bovine TB."